The general admission fee of $10 includes both days, Friday and Saturday provided you keep your armband on.
(Please note: Emergency Registration for show vehicles, camping and the pin-up girl contest can be done at the gate until Friday, 11:45 a.m.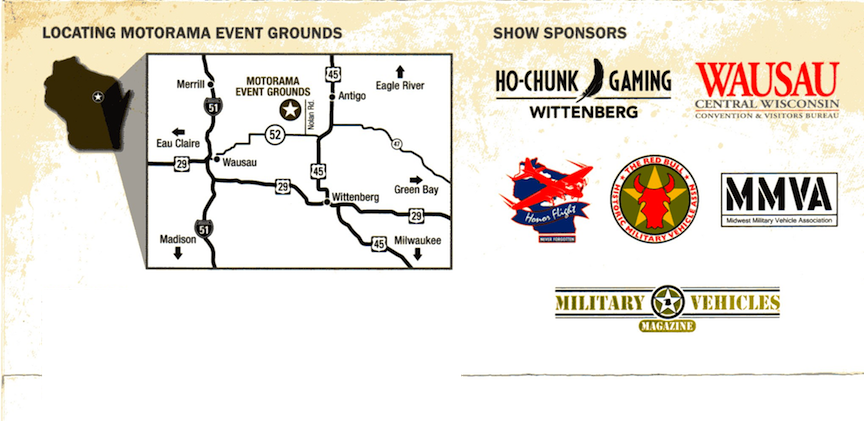 Note to Participants: The letter that came with your wrist bands had a word missing. It should have read additional particpant wrist bands
will be available at the gate.
Event Grounds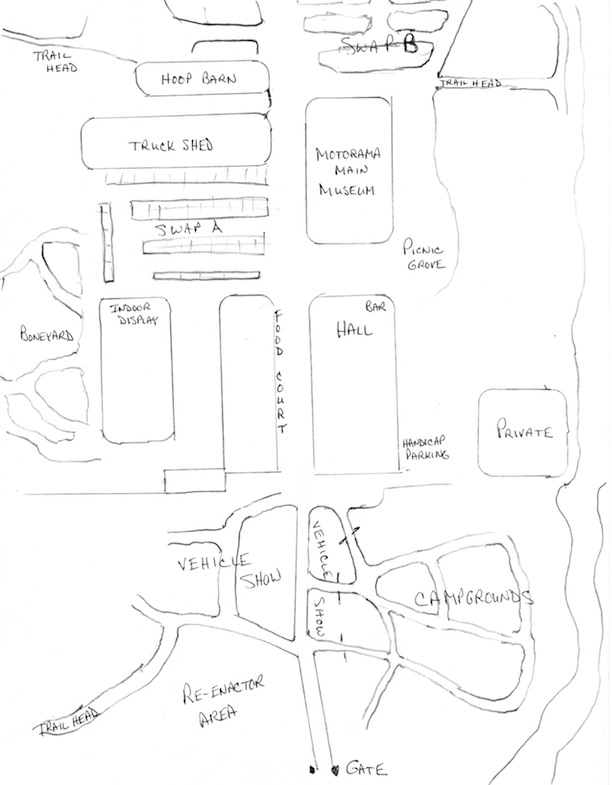 Swap Area A below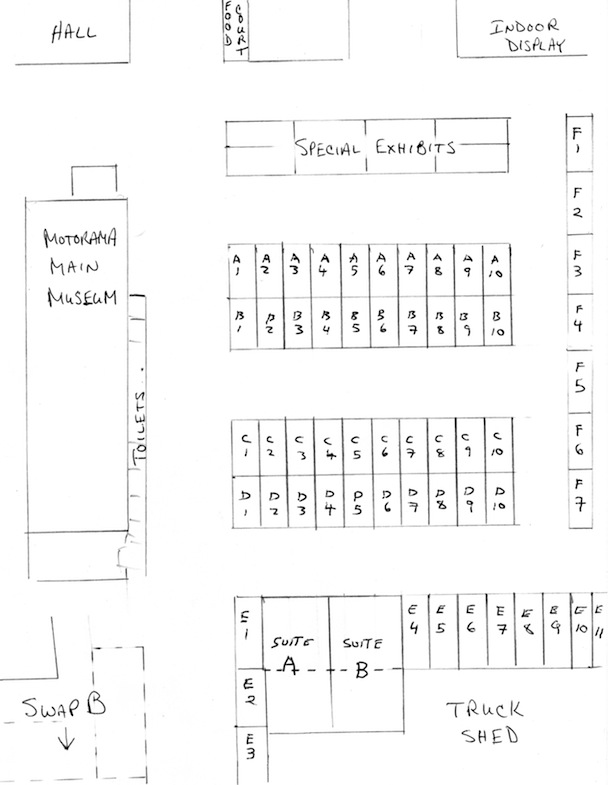 Swap Area B below
(black dots indicate trees)