Spectators are why the Military Show is here and are not asked to register.
Admission is $10 per adult, age 12 and younger are free.

If you have militaria and want to buy a swap space, please rent your space using the form below.
If you have a military vehicle and want to show it, please register it and you. There is no fee for showing.
If you are a military re-enactor, please register, there is no fee.
If as a re-enactor you are camping with period style gear, camping is free in the encampment.
Campground camp sites are $35 for the event. Motorhome campsites with electricity are $50 for the event.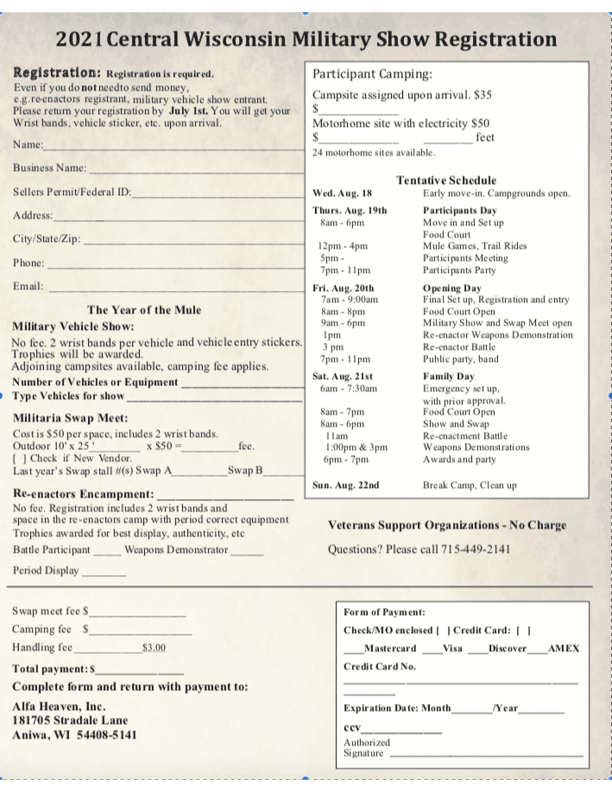 This year we are not mailing out confirmations of your registration. There will be an envelope
with your name on it at the gate and it will have your registration materials in it.
If you would like your name listed here after you register, please let us know.