CONDITION CODES:
N = NEW, D = DENTED, S = SCRATCHED, R = HAS INTERIOR SURFACE RUST,
P= NEEDS PAINT
U = USED, 1 = GOOD, for its age. 2 = MEDIUM, 3 = NEEDS A LOT WORK.
NOTE: GAS TANKS DO NOT INCLUDE PETCOCKS.
Please note: If you found this page using a search engine like google, please type in
www.alfaheaven.com in your browser's address window or.
Search engines do not have the entire site or the most current version of this page. refresh the page
If the particular part you are looking for on this page is not listed here, we do not have it.
SUZUKI GAS TANKS P.1 Updated June 2019

| | | | | | |
| --- | --- | --- | --- | --- | --- |
| MODEL | YEAR | COLOR | CONDITION | STOCK # | PRICE |
| RV 90 | 6/76 | SILVER | U1 | S 131 B | $90.00 |
| TS 90 | 1970 | ORANGE | U2 D/R | SC 46W | $60.00 |
| TC 125 | 1972 | MULTI (w/Emblems) | U2 P | SB21W | $60.00 |
| TC 125 | 1974 | ORANGE | U2 P/D/R | S 79W | $40.00 |
| TC 125 | 1975 | BLUE | U2 P/D | SB23W | $60.00 |
| TS 185 | 2/79 | BLUE | U2 P/D | S 146 B | $60.00 |
| GS 250 | 1980 | BLACK | U2 D | SB 7W | $50.00 |
| GS 250 | 1981 | BLUE | U2 P | SD 6 W | $50.00 |
| GT 250 | 1971 | BLUE | U2 D | SA 1W | $65.00 |
| GT 250 | 1971 | BLUE | U1 | SC 45W | $100.00 |
| GT 250 | 1979 | COPPER | U2 D | SD 12 W | $80.00 |
| T 250 | 8/71 | BLUE | U3 P/D/R | S 128 W | $50.00 |
| GT 380 | 5/72 | RED | U2 P/D | S 133 W | $60.00 |
| GT 380 | 9/74 | ORANGE | U2 P/D | S 127 W | $60.00 |
| GT 380 | 1976 | COPPER | U2 D | SB 6W | $65.00 |
| GT 380 | 1977 | RED | U2 R | SB 62 W | $80.00 |
| GS 450 L | 12/79 | RED | U2 D | S 103B | $60.00 |
| GS 450 L | 1981 | BLUE | U2 D | S 141 B | $60.00 |
| GS 450 L | 9/80 | BLACK | U2 R | S 63 W | $35.00 |
| GT 500 | 12/75 | RED | U2 P/R | S 98 W | $60.00 |
| T 500 | 1970 | BLUE/WH | U2 P/DINGS | SS 9 WB | $100.00 |
| T 500 | 1970 | GREEN | U2 R | S 38B | $60.00 |
| T 500 | 1975 | GREEN | U2 D | S 73B | $60.00 |
| T 500 TITAN | 1975 | BLACK | U2 P/D | S 137 B | $50.00 |
| GS 550 | 9/78 | BLUE REPAINT | U1 | S 132 B | $100.00 |
| GS 550 | 12/79 | BLACK | U2 P | S 101B | $60.00 |
| GS 550 E | 1979 | BLACK | U2 P/D | SB 51 W | $60.00 |
| | | | | | |
| --- | --- | --- | --- | --- | --- |
| SUZUKI | | GAS TANKS | | | P 2 |
| GS 550 E | 1980 | RED | U1 DING | S 129 W | $75.00 |
| GS 550 E | 1980 | BLACK | U2 D | S 62 W | $50.00 |
| GS 550 L | 1981 | BLACK | U2 P/R | SD 9 W | $50.00 |
| GS 550 T | 02/80 | RED | U2 P/D | S 96B | $60.00 |
| GS 550 M | 1982 | BLACK | U2 D | S 159 B | $50.00 |
| GT 550 | 5/72 | BLUE | U2 P | S 104 B | $80.00 |
| GT 550 | 10/72 | GREEN | U2 P/D/R | S 99 B | $60.00 |
| GT 550 | 1973 | BLUE | U2 D | SD 2 W | $60.00 |
| GT 550 | 3/74 | BLUE | U2 P/R | S 21B | $60.00 |
| GT 550 | 1974 | RED | U2 D | S11B | $60.00 |
| GT 550 | 1975 | GREEN | U2 D | S 33W | $65.00 |
| GT 550 | 11/75 | GREEN | U2 P/D | S 83 B | $60.00 |
| GT 550 | 04/76 | BLUE | U2 P/D | S 108B | $60.00 |
| GS 750 | 1976 | BLACK | U2 D/R | SS 20W | $75.00 |
| GS 750 | 1977 | SILVER | U2 D | S 56W | $90.00 |
| GS 750X | 1980 | BLACK | U2 D | SD 4 W | $75.00 |
| GT 750 | 1974 | BLUE SPARKLE | U2 R | SC 44W | $75.00 |
| GS 850 G | 1981 | BROWN | U2 P/D | S 156 B | $50.00 |
| GS 1100 G | 1982 | MAROON | U2 P | SD 11 W | $90.00 |
| SD 13 ? | SD 14 ? | | SD 16 ? | | |

Suzuki Parts Bikes Honda List Kawasaki List Yamaha List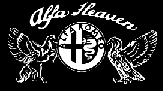 Home Page