ALFA HEAVEN INC.

The Alfa Heaven
MotorSports Bar

Watch for MotorSports bar updates on
the Motorama facebook page.

The bar is open days, during Motorama Hours

For Hall Rental, please call 9-5 Wed - Fri. for info and booking.

The Halloween party was an absolute blast.
Everyone came to party and party we did!

Bands for various
events wanted


please call 715-449-2141 Tues-Fri 9-5 or
send an email to cosmo@alfaheaven.com

Mid-century Auto Museum of vehicles from around the world.
Click for photos

You don't have to be part of a club.
Everyone is welcome to take a tour.
Club Tours Welcomed!

(These ad spaces donated to Motorama Auto Museum Ltd. by Alfa Heaven, Inc.)


Opening May 4.

Thanks to all who attended our events
and toured the museum this year.
It turned out to be a good year!

Join us this year. Motorama re-opens
May 4th, 2022.

Visit

The Central Wisconsin
Military Show in 2022!

Sponsored by

Ho-Chunk Gaming Wittenberg

Thank-you!

Pride Festival 2022

Friday June 17th thru Sunday June 19th

A Fantastic Festival enjoyed by all who came
in 2021. Bigger & better this year!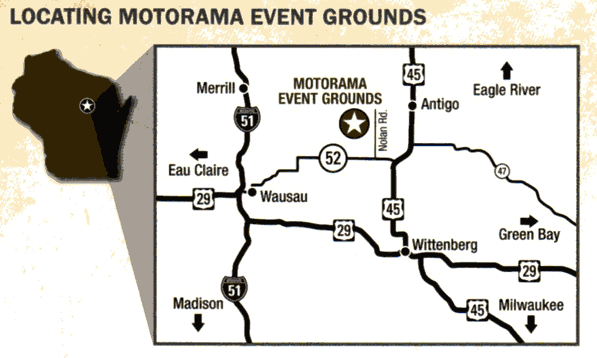 Contact:
Alfa Heaven, Inc.
181705 Stradale Lane, Aniwa, Wisconsin, 54408 USA
Tel: 1-715-449-2141
ALFA HEAVEN INC. HOURS: Wednesday THROUGH Friday 9:00 AM UNTIL 5:00 PM. CENTRAL TIME
(Motorama Museum hours are May thru October, Wednesday through Saturday, 9:00 - 5:00 pm Central Time)
e-mail: cosmo@alfaheaven.com
please note: e-mail is not 100%. Some customer messages get caught in our provider's junk mail
trap and if you sent a message that inadvertently had a virus, we won't get that either. Also, some
of our responses have been returned as "undeliverable" or "refused."
Attention: If you found this page using a search engine like google,
please type in www.alfaheaven.com in your browser's address window.
Search engines may not have the entire site or the most current version of this page.
Also, if you visit frequently, your browser may store an old page.
Hit the refresh button to get the current page.